The boys of Heaven Sent

All of my boys except Justin are American bred Biewer Terriers.   They are all registered with AKC
Click on their names to see a pedigree
 
---
Dreamer's BIS picture.  What an honor to be  first Biewer Terrier to win this with AKC!


 
Dreamer is a son of Bella and Tobi.  He was a hit at the ARBA/KC USA show when he was three months old. Dreamer went BOS at the first ever AKC FSS shows the Biewer Terriers could show in on December 12, 2014 in Orlando, FL.  Dreamer went BIS (BEST in Show) at the AKC/FSS show in Wichita, April 2015!!  He is the first Biewer Terrier to win this honor at an AKC/FSS show.  Dreamer received that last points needed for his Certificate of Merit at Waukesha, WI.   He is the third Biewer Terrier in the US to earn this award.

 
---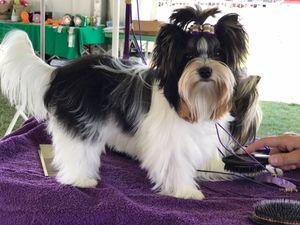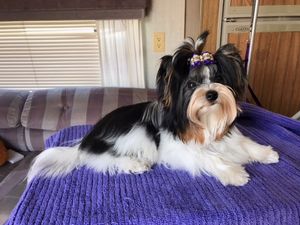 Justin came to me from Russia.  He has a very short muzzle and tiny ears.  He is very correct structurally.  Justin is a smaller boy.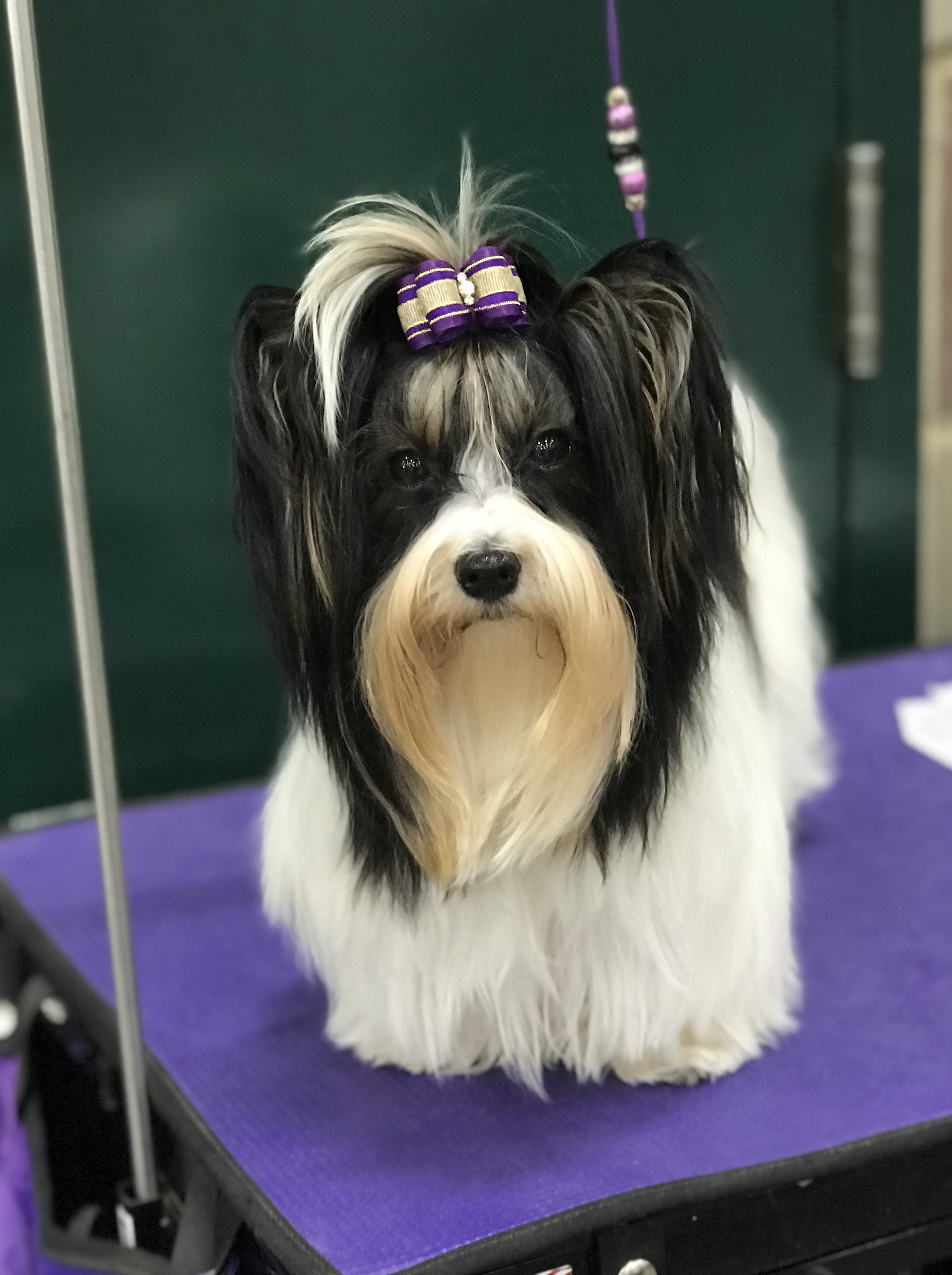 Marshall is a Gem and Justin son.  Looks like his dad and built like his mother. Marshall has earned his AKC Champion title and has little Champions running around.  Great sire.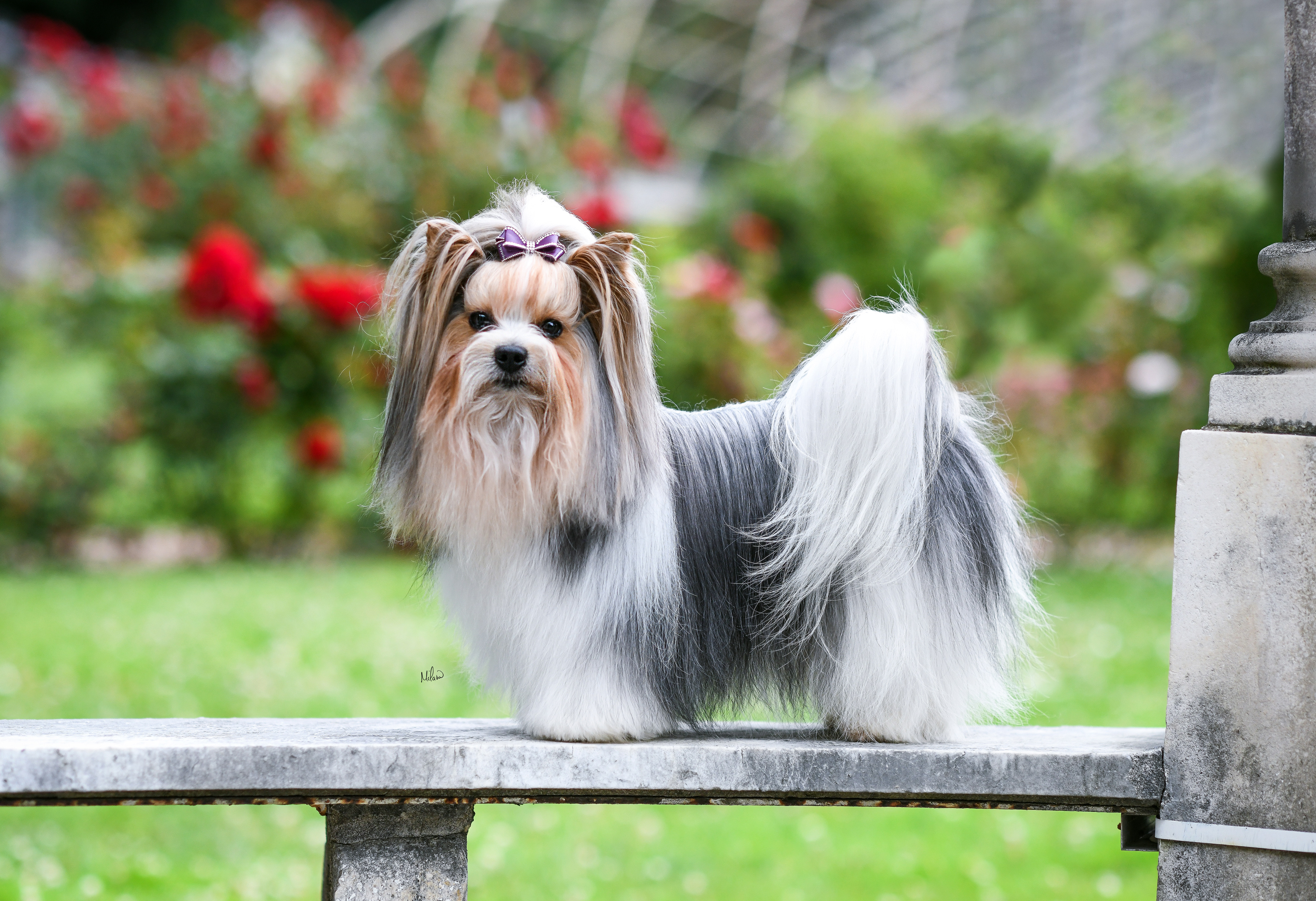 Winston is co-owned with Rose Kitta.  He lives most of the time with her in Omaha.  She showed Winston to his CM (Certificate of Merit) before Championships were available.  Winston was one of the first 10 AKC champions and grand champions.    He has earned Grand Champion Bronze title with AKC and was invited to Westminster in 2021 and 2022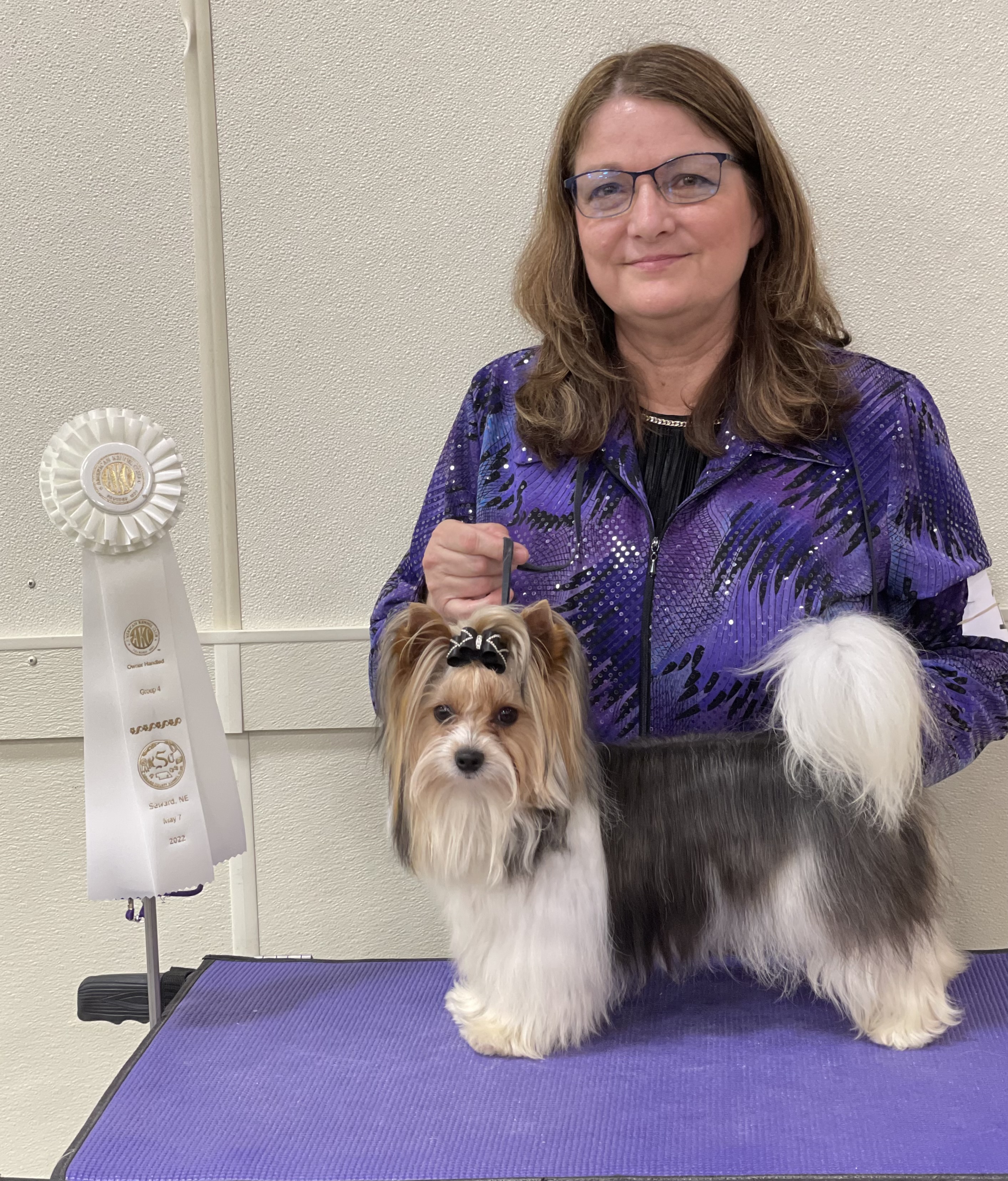 Champ is a Winston son.  He has his AKC Grand Champion title and has sired one litter to date.
---
---
My boys will be studded out to approved bitches only.   Bitches will need to have health testing prior to breeding (Brucellosis, OFFA, current vaccinations).  All litters will be registered with AKC only. You will receive a signed puppy registration application once stud fee has been paid in full. 
Stud fee includes your bitch's care while here and transportation to and from an airport close to me (this is NOT airfare, only transporting from the airport to my home).  Your bitch will live as one of the family here, care will be taken to acclimate her to the current Heaven Sent gang.
If shipped semen is desired, all costs of collection and shipment are the responsibility of the bitch's owner.
Current fee is $3000 or pick of the litter.  Winston is not being studded out at this time.  He does have puppies on the ground.